Welcome to the District, The Flora Culture. Located in CITYCENTRE, The Flora Culture offers a fresh take on finding your new plant friends and chic pots to house them in. We asked Jemine Oakes, the founder of The Flora Culture, about how they came to plant their shop in the District.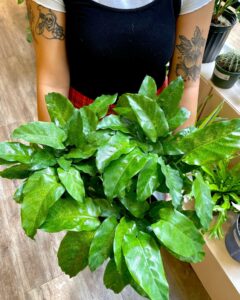 Tell us about your business and what led you to the Memorial District.
The Flora Culture was born with a clear vision: to grow a lifestyle that integrates nature's beauty. Founded by designers and horticulturalists Matthew and Jemine Oakes, The Flora Culture specializes in curated interior-scaping services to inspire first-time home, office plant owners, and experts alike. Their goal is to encourage curiosity, feed creativity, and continually learn to compose with the natural world. With a focus on education, the shop's services include experiential classes, in-space consults, and other tools to empower clients to care for, raise and design with plants. Opening up a location at CITYCENTRE aligns with what The Flora Culture brand stands for. We believe that our shop will bring even more life by emphasizing the aspects of design and the consumer experience that already exist at CITYCENTRE.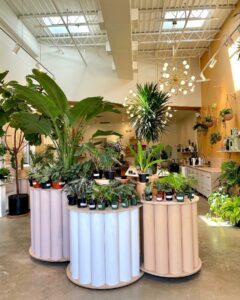 Do people need to know a lot about keeping plants before they visit?
Not at all! We are here to show you how to care for your plant. Knowledge is power, and we've found that new plant parents are more successful when they know what to do and the overall needs of their plants. Our team is ready to answer any questions customers have about plants and can make recommendations. 
What do you want the Memorial District readers to know? 
There's no such thing as a black thumb! There is a plant out there for everyone; you just need to find the right fit for you. With the right tools, you can keep a plant alive and thriving and become a successful plant parent with that desirable green thumb.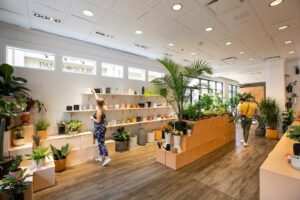 Why is the Memorial District an excellent place for the Flora Culture? 
The Memorial District is already such an incredible destination with so much to offer. We hope to bring even more life and beauty into the community through our passion for design and plants. The people in the Memorial district have truly welcomed us with open arms, and we are so thankful to continue to grow our business in such a positive environment. 
What is something about plants and home gardens that might surprise our readers? 
There is a large variety of plants available that can fit any aesthetic or lifestyle. From large statement pieces to small collectible plants, there is a plant that fits every person!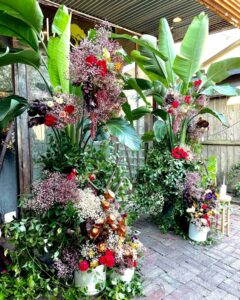 Do you have any special events or deals you would like to mention? 
We will offer 15% off a customer's purchase if they mention the Memorial District when visiting our store (offer valid through October, some exclusions apply).
Visit The Flora Culture today!