Houston development company MetroNational is bringing big changes to Memorial City Mall including the transition to a town square. The company recently disclosed plans to modernize the mall with a 27-acre town center at Barryknoll Lane and Gessner Road. The project will include apartments, boutiques, offices, restaurants, shops, and an open-air town center with green spaces.
"It's going to have a completely different type of offering that we've never had here before, from the type of retail to the type of restaurants to the walkability," said Jason Johnson, president of MetroNational. "We also see this as kind of phase one of multiple phases of potentially repurposing exactly what Memorial City Mall looks like."
This project has been in the works for years. The demolition of the former Sears took place in 2020. Johnson explained that MetroNational collaborated with the community to ensure that the new spaces would feel like they were already part of the area all along.
"When it's done, Memorial Town Square hopefully will provide a place where families can go to enjoy highly walkable shops, great restaurants, and beautiful green spaces," Johnson said. "Houston may be a metropolitan city; however, Houstonians enjoy having a place that feels like it is all their own."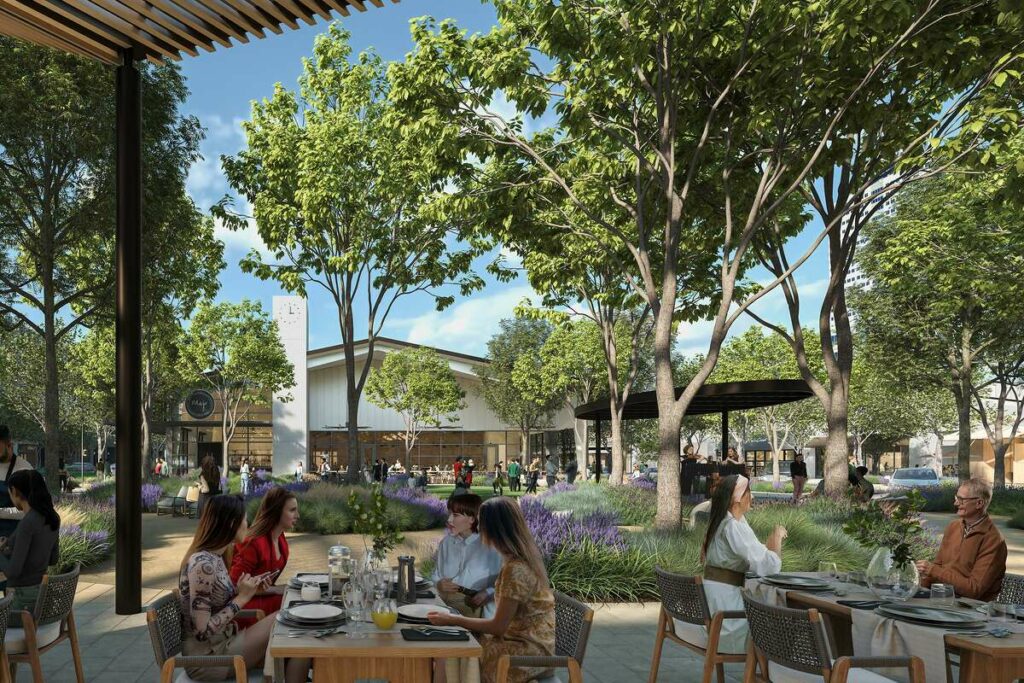 This new development will transform an area previously devoted to parking into about 190,000 square feet of residential and retail space. According to Johnson, retail locations will arrive first. Then, the project will turn its attention to the residential areas. Finally, the project will include a new 375,000-square-foot office building. These efforts will result in a tower with more than 250 residential units and 50,000 and 60,000 square feet of retail on the first floor. A new parking area will keep the site accessible with 1,000 spaces for the town center. Casual eateries and dine-in restaurants will make up about 35% of the new town center.
"We're replacing it effectively from an enclosed shopping center to now moving outdoors to a more lifestyle center with much more, lush green landscape, much more walkability," Johnson said.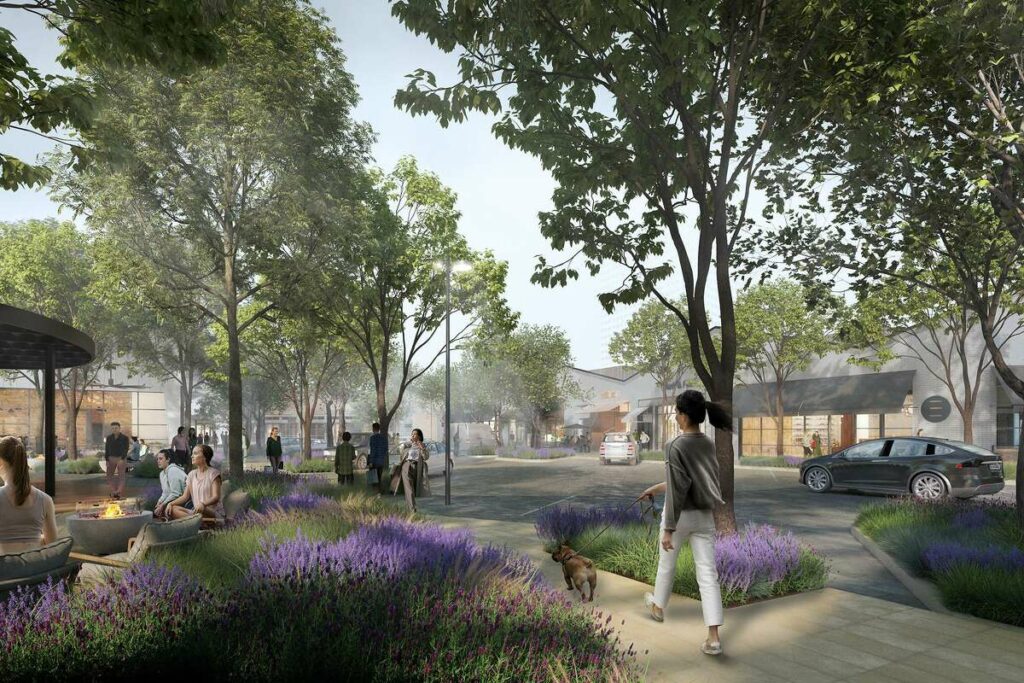 MetroNational also intends to redevelop the inside areas of Memorial City Mall by adding a new entrance and green space, among other plans.
"From a standpoint of who our shoppers are going to be and what the market is actually demanding, the lifestyle component is absolutely something that we want to put our money behind," Johnson said.
Memorial City Mall is one of the primary commercial and residential hubs in the Memorial District and a leader within Houston business districts. It originally opened in 1966, and since then, the mall has grown from 200 acres to 300. This development project will add to the many exciting ongoing projects in our community.