Is getting more sleep part of your New Year's resolution? Fortunately, Memorial District businesses specialize in helping people get a good night's sleep. Whether you need a new sleep mask, a new mattress, cozy hotel stays, or something in between, the Memorial District can help.
Don't underestimate the power of a good sleep mask. One of the best sleep masks is a budget-conscious sleep mask from HEB. Whether you get this UHealth Sleep Mask for $4 from HEB or this Manta Sleep COOL Mask for $30 from Urban Outfitters, having an eye mask cover your eyes during the night will help you reach the deepest levels of sleep.
If you don't have the right mattress, you're never going to get the deep, rejuvenating sleep your body deserves. Sleep Number Memorial City can help you figure out precisely what kind of mattress is right for you and connect you with an adjustable and responsive mattress. Head to Mattress Firm to find mattresses, bed frames, and pillows.
You spend a third of your life in bed, so be indulgent and make sure your bedding represents your mood. Are you someone who winds down best in a room with muted colors? Do dark colors do the trick? Maybe you like to change things up from season to season, and a floral print would help you feel best in the coming months, especially if it's on airy organic cotton sateen like this Holly Organic Cotton Duvet Cover from Anthropologie CITYCENTRE.
Or how Pottery Barn's plant-dyed bedding made with TENCEL™ fibers?
Pottery Barn also has resources to help you plan a room makeover. For instance, they partnered with Sherwin Williams to develop color palette ideas for spring and summer of this year.
Lovesac has gorgeous "sactionals," adaptable sofas you can modify on days when you decide to move furniture around to create a new look in your living room. Arguably, their standout products are their sacs, which look like luxurious bean bag chairs for grownups. Purchase them as pieces or full sets.
There is an abundance of hotels in the Memorial District where you can enjoy some downtime. Four Points by Sheraton makes it easy to kick up your heels with classic style in all its rooms. Similarly, Hotel Zaza Memorial City offers cozy Concept Suites, such as the New Orleans-inspired Big Easy room, and the Magnificent Seven Suites, including the retreat-inspired Beach House room and the Parisian-inspired French Connection room. Also, there are often deals. Right now, you can get 20% off stays of 3 nights or more, or you can try the Perfectly Pampered bundle to get an overnight stay and a $200 ZaSpa credit.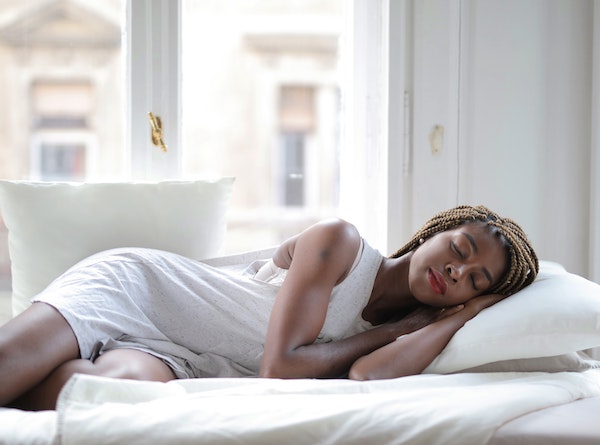 Need somewhere to rest your head for an extended stay? Make yourself at home with the cozy amenities at Candlewood Suites CITYCENTRE. There is an indoor pool, a 24-hour fitness center, and more. Plus, you're in the heart of the action in the Memorial District. Click here to find other fabulous overnight stays at places like The Moran Hotel CITYCENTRE and The Westin Memorial City.
Finally, talk with medical professionals if your sleep routine is off. There may be underlying health conditions making it hard for Mister Sandman to bring you a dream, and Memorial District physicians could uncover them. For example, Allergy & ENT Associates can determine if you have sleep apnea and then help you correct the problem and get your sleep back to normal.
Happy resting!