This month, demolition began on the former Sears building at Memorial City Mall, the first milestone in the redevelopment of the 1.7 million square-foot super retail center.
Sears was Memorial City Mall's original anchor in 1966, but the store closed in late 2018. Now, almost 55 years later from Sears opening, this site serves as the launching point in the creation of a visionary outdoor lifestyle/retail district. The 20-acre parcel is a key aspect of the long-term master plan for the 300-acre Memorial City campus that includes reimagining and redesigning the area to add new mixed-use and lifestyle options, along with improved walkability.
"Today is an exciting day for us, as the demolition of Sears is the first visible step to creating a new chapter for Memorial City and further evidence that our company is well-positioned today and for the future," said Jason Johnson, President of MetroNational, the Houston-based privately-held real estate investment, development and management company that owns and operates Memorial City.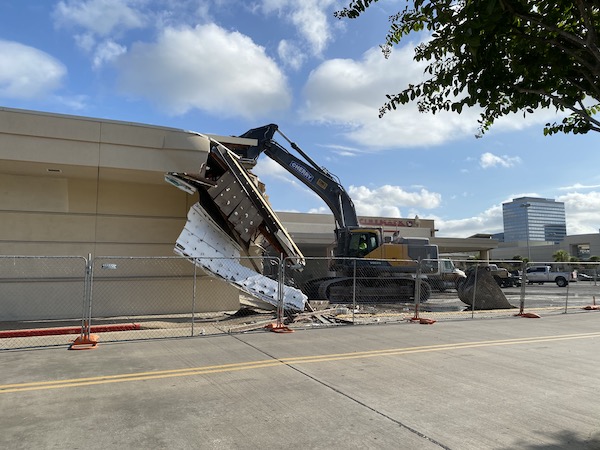 MetroNational began working last year with Fort-Worth based Trademark Property Company, to realign and reimagine Memorial City into an integrated, vibrant component of the entire Memorial City campus.
"We have spent the last year creating a strategic vision to evolve Memorial City Mall into a premiere mixed-use development, and the Sears demolition is one of the first steps of that plan," said Terry Montesi, CEO, Trademark Property Company.
Gensler and Stantec are leading design efforts for the redevelopment project.