CITYCENTRE and the Weingarten Art Group are proud to present the third annual Art @ CITYCENTRE! This rotating art program features exciting exhibitions of works from Texas-based artists and galleries, such as Brad Tucker, Lou Peralta, and Ansen Seale. You can see the art on display now through June 26 in lobby spaces across CITYCENTRE.
"Each of these artists brings a fresh perspective to their work: Brad Tucker explores color and texture, Lou Peralta pushes the boundaries of portraiture and Ansen Seale teases the unusual out of the usual," said Lea Weingarten, Principal, and Founder of Weingarten Art Group. "All together, they offer a new dimension to CITYCENTRE's art program and to its multiple and intellectually curious audiences." Weingarten Art Group partners with clients and artists to plan, curate, develop and manage public and private art collections.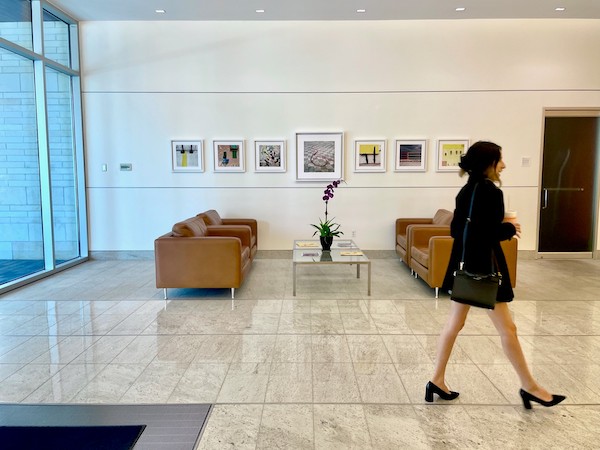 "Curated art in commercial buildings and spaces like CITYCENTRE is on the rise, largely due to strategic partnerships with art experts such as Weingarten Art Group," added Robert Williamson, Senior Vice President, Investment Management. "By showcasing Art @ CITYCENTRE's free, immersive exhibitions, we are not only able to provide a public voice for these talented artists but are also able to attract a new audience through our loyal visitors and tenants alike."
Austin-based artist Brad Tucker's "Springtime Skies" exhibition decorates the walls of the newly renovated lobby in CITYCENTRE 2. Then, you can stop by the lobby of CITYCENTRE 3 to browse the eye-catching artwork of Lou Peralta's "Disassemble" exhibition. The works by fourth-generation portrait photographer Peralta helps people build appreciation for Mexican identities.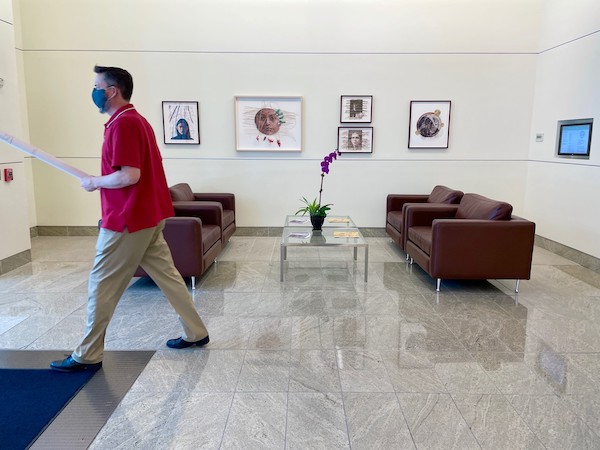 Over in the lobby of CITYCENTRE 4, you can see work by San Antonio Art League & Museum's Artist of The Year, Ansen Seale. This innovative installation is called "Texas and Other Places." Seale makes the images with a camera he created.
"I hope people can share my sense of wonder at how odd and mysterious the world around us is. I have a deep joy of discovery in the designs of everyday things we use and build," said Seale.
Want to check out these beautiful works? Visit CITYCENTRE during regular business hours from 6:00 a.m. to 6:00 p.m. on weekdays. CITYCENTRE 3 is also open from 7:00 a.m. to 11:00 a.m. on Saturdays. Each of these unique pieces of artwork is available for purchase upon request. For more information about the Art @ CITYCENTRE program, visit citycentrehouston.com or pick up the most recent issue of Midway's District Magazine. Follow CITYCENTRE on Instagram at @citycentrehou for the latest updates.